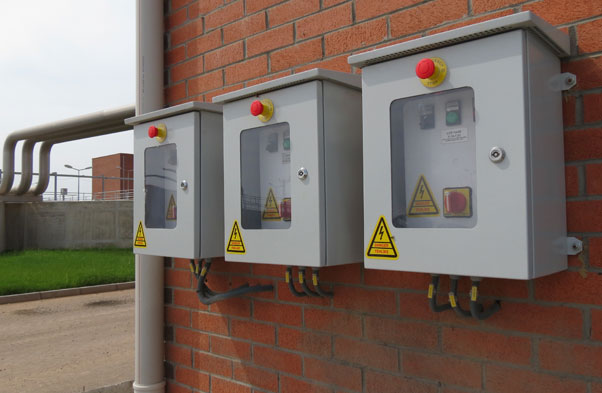 Nowadays when automation systems are being used widely in every sector, Bilgi Otomasyon meets your needs, our valued customers with its experience and knowledge.
Our Services;
• Design
• Project design conforming to standards
• Manufacturing and assembly according to the project
• Factory tests
• Site installations
• Site tests and commissioning are planned and performed within our company.
Our services and productions;
Energy transmission lines
Medium voltage cell
Medium voltage transformer
Main distribution panel
Compensation panel
Generator-network transfer panels
Generator synchronization panels
MCC-Motor control panels
PLC panels
Mimic panels
Scada systems
DCS systems
RTU panels
Lighting and floor secondary panels
Indoor lighting panels
Building automation systems
Hvac automation systems
Wireless RF modem or Wireless communication systems
Site power cable and tray installations
Earthing system
Lightning rod protection
CCTV camera system
Fire warning and detection
UPS systems
Low-voltage and Data systems
Fiberoptic communication
System design
Project drawing
Panel manufacturing
Panel assembly
PLC
RTU
Operator panel
Scada systems
DCS systems
RF Modem
Web monitoring and control systems
Outdoor and indoor panels
Wireless communication systems
Turn-key Electric and Automation works
Wastewater treatment
Potable water treatment
Power plants
Public water mains
Petrochemistry
Cement
Paper
Chemistry
Iron and steel rolling mill
Machinery and robotic systems
Shipyard
National military projects
Technical support;
We offer 24/7 technical support with our expert and experienced staff in case of any fault that may occur in your system following the installation.
The products we use in our projects are international brands.