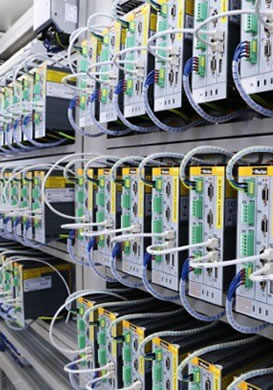 Bilgi Otomasyon San ve Tic.A.S.
Bilgi Otomasyon, which went into action in Istanbul in 2004, continues to offer service in the Electric and Automation sector without sacrificing quality.
It took part in large-scale projects in the world and Turkey. Our company has realized many projects in miscellaneous geographies from Australia to America
Since our establishment, we have determined our target sectors and thereby, we are carrying out projects with our expert engineer staff.
Our target; To take part in the projects conducted at home and abroad as a reliable project, undertaking and automation company.
Our strategy; To create a long-term business partnership with our customers. To raise the line of our customers, we adapt ourselves to future changes in advance and thereby, prepare them according to their goals and potentials in this direction.
capture technology with ''Bilgi''.
Our company, which renders services in many fields, particularly automation with its experienced and professional staff, has successfully completed more than 300 different projects until today. Our main areas of expertise are as follows;
To follow new technologies for you, our valued customers, apply them in your projects and render service to you.
To make an economic contribution to you by making the best configuration in your projects.
Our Values
Innovative approach,
Honesty,
Reliability,
Customer satisfaction,
To present the knowledge and experience we have gained to our customers.
Our Quality Policy
To put it into practice by knowing that the projects we have made play a role in human life and making the best engineering work.
To ensure that the systems break down at a minimum by using quality products.